Rogue Security is a resource for information security and cybersecurity related news, tools, and practical advice for securing your life or your business.
Who Is Rogue Security?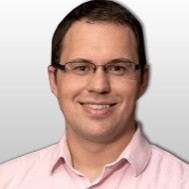 Justin Robinson is the owner and primary contributor of Rogue Security. Justin has 15+ years of experience in the Information Technology industry in roles that include; Service Desk Team Lead, Desktop Services Team Lead, and Advanced Application Developer.
Justin has spent the last 7 years in the Information Security industry as a Security Operations Analyst, and is currently a Manager within the Global Security Operations Center (SOC) at CGI Inc., managing a team of Level 1, 2, and 3 SOC Analysts.
Justin's is a Certified Information Systems Security Professional (CISSP) with a passion for creating the next generation of Security Operations Center (SOC); the one where encryption rules, and little to no information is known about the environment.